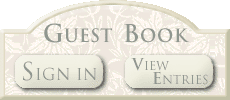 Welcome!  

Allow me to introduce myself.

My Philosophy and Mission:                                                                                                                                                                                                                                          

                                                       Lawyer / Accountant / Business Consultant 

                                                                     40 years of global experience 

                               I thoroughly appreciate the importance of regularly stepping back 

                 and looking at the big picture from both a short-term and a long-term perspective.  

 This philosophy enables me to create and implement legal, accounting, and business strategies that         make economic sense.  To ensure effectiveness, I highlight the good and, if necessary, the bad 

          and the ugly.  Expertise, experience, timeliness, and the willingness to listen comprise the

                                                      four cornerstones of my on-going mission in 

                                                                 Mapping Life Strategies.

           Direct email

    gk20015@aol.com

      Direct telephone

                Texas

         210.399.5669

    Washington, D.C.

          202.293.1414  

  MappingLifeStrategies.com

                                                    Copyright © 2009-2022 by George Richard Knox Jr.

                                                                                       All rights reserved.